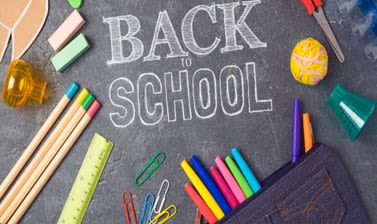 Going back to school can be an exciting but challenging time for both children and parents. Here are some helpful tips for parents to support their children during this transition:
Prepare Early: Start preparing for the school year in advance by buying school supplies, uniforms or clothing, and other necessary items. Being well-prepared reduces stress as the first day approaches.
Establish a Routine: Create a consistent daily routine for your child that includes set times for waking up, meals, homework, playtime, and bedtime. Having a routine helps children feel secure and organized.
Set Goals: Work with your child to set realistic goals for the school year, both academically and personally. Break these goals down into achievable steps and celebrate their accomplishments along the way.
Visit the School: If possible, take your child to visit the school before the first day. Familiarize them with the surroundings, classrooms, and playground to ease any fears of the unknown.
Limit Screen Time: During the school week, set reasonable limits on screen time for recreational activities to ensure your child gets enough sleep and stays focused on their studies.
Be Involved: Stay involved in your child's education by attending parent-teacher meetings, school events, and volunteering opportunities. Being an active participant shows your child that education is essential and that you support their learning.
Be a Role Model: Set a good example by showing enthusiasm for learning, being organized, and demonstrating positive attitudes towards challenges and lifelong learning.
Remember, every child is unique, and what works for one may not work for another. Tailor these tips to suit your child's individual needs and personality. Most importantly, provide love, support, and encouragement throughout the school year.