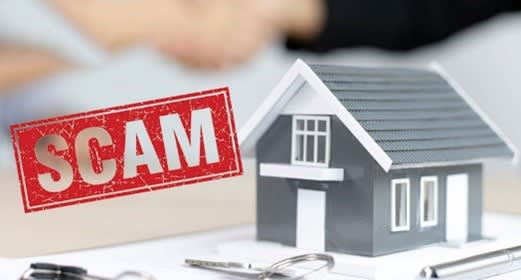 There is a lot of pressure that comes when buying a home. Purchasing a home is like investing in a piece of your legacy. This makes real estate a prime target for con artists. When facing a competitive real estate market there is always the temptation to act quickly when you find the perfect home. Unfortunately, scam artists will often take advantage of this and either trick potential home buyers into paying for properties that don't exist or misrepresent the terms of the deal.
Real estate fraud happens when scammers use real estate as a cover to steal your money. As a rule, be suspicious of anyone who asks for a cash deposit upfront to see a property. Ensure you're dealing with the real property owner before negotiating. If someone claims to be a real estate agent ask to see their license.
How to spot a real estate scam:
Unsolicited offers
Lack of documentation
Lake of professionalism
Refusing to meet in person
High-pressure tactics
Unrealistic offers
Last minute changes
Demanding untraceable payment
Never click on email or text links or send money online, without verifying wire instructions with a live person on the phone from a number that you have called and verified.
Bottom line:
Real estate scams can be scary, but if you know what to look for, you can identify a scammer when you see one. With any real estate transaction, it's important to know who you're dealing with. Verify the details of someone's identity as much as possible, and double-check all banking transactions.
Keep a careful record of all transactions in case you need to go back and file a complaint.